Our team is here to help design a menu that fits your crowd, find the right venue that meets your needs and collaborate with the finest vendors to coordinate lighting, photography, music, parking, furniture rentals and anything else your unique event requires.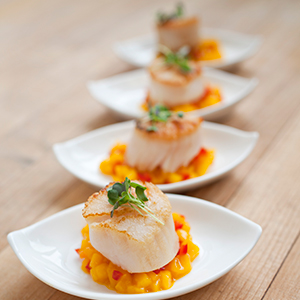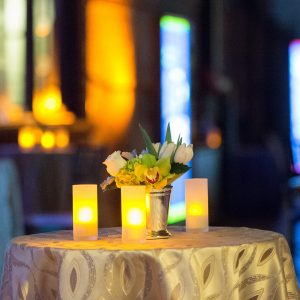 As a dedicated and enduring member of the Boston catering and event community, we are well equipped to produce your event at one of the many unique Boston area venues.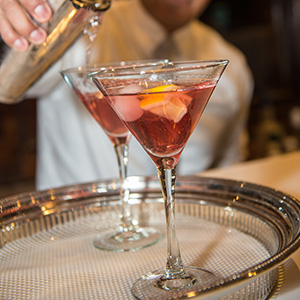 Our team will handle your full beverage service needs including licensing, staffing and equipment. Our wine steward will help pair your menu with crowd pleasing wines.
"I can't thank your team enough. They were terrific – so accommodating and professional. Everything ran like clockwork, and I have never enjoyed an event in my own home as much, thanks to their steady hands. The food was delicious, and the service, divine."

– Patricia, social event
"We were impressed with all of our dealings with you – professional, personable, and extremely knowledgeable – so we were expecting to be pleased with the final result. However, I don't think either of us imagined that it would turn out quite so wonderfully."

– Grace, social client
"My son's graduation party was INCREDIBLE. Very good chefs, bartenders and servers –  every person knew exactly what to do. The service was so smooth with zero stress on my side."

– Beata, social event
"Thank you so very much for all you did to make our party such a success, it really would make us want to entertain again – of course, not without Cuisine Chez Vous! Your well-oiled and precise company made everything that much more enjoyable. From the best food to the staff it was perfection!"

– Mary, social event
"I was so happy to see your truck when we walked up the drive but that was only the beginning of my delight. The food was outstanding – I mean really outstanding – and each server was cuter and more accommodating than the one before. Every time I turned around, someone was filling my glass or passing a delicious hors d'oeuvre to me. Not only was it a great party with really interesting people but it was even nicer for me because you were involved. As I'm sure you must know, I am one of your biggest fans."

– Lawson, social client