Whether your wedding vision includes a rustic gathering in your backyard, a classic wedding for 100 in a historic New England venue or black tie soiree for 500, our planning team is here to help you create the wedding of your dreams.
In addition to menu planning, our wedding experts are here to help you choose rentals that work with both your vision and your budget along with creating a floor plan and timeline that works with the space.
Each wedding is paired with an experienced day of manager who is there from the first vendor arrival to the last song and guest departure.  They will be there to help get you down the aisle, make sure the personal décor and place-cards  have found their right spot and that the best man is where he needs to be for toast time.  Our goal is letting you enjoy the wedding while we keep things on schedule.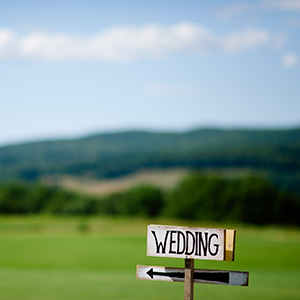 Boston offers a unique mix of historic New England homes, contemporary loft spaces, waterfront views and rustic farm settings to host your wedding.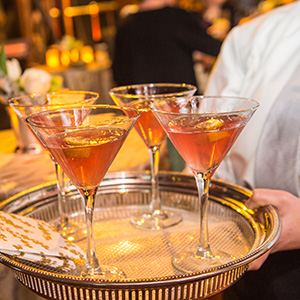 Our team will handle the full beverage service for your wedding including champagne toasts, passed specialty drinks upon guest arrival and tableside wine service.
"Please know how much we appreciated your helpful and knowledgeable advice, your patience in answering my many questions, and for the amazing job the Cuisine Chez Vous did!"

– Lucia, mother of the bride
"Thanks you so much for helping to make our wedding day so amazing! Your staff was professional and courteous, and the food was just as delicious as I remember it being when I sampled it the first time. I cannot tell you how many people have told me how amazing the food was, from the appetizers all the way to the desserts. We ESPECIALLY loved how you guys NAILED our specialty cocktail, the Illytini!"

– Illana and Vivek, bride and groom
"It was an absolute pleasure working with you all and I can't say enough how much we appreciate your hard work. From the planning process down to the execution, your team was fabulous."

– Renee, event planner
"Our day could not have gone more beautifully and it was in no small part due to the amazing execution and dedication of each and every one of you. You were all brilliant!"

– Nicole and Aaron, bride and groom
"In my dreams, I could not have imagined a more beautiful wedding for my daughter. The food was delicious and artfully presented. The staff so effectively did their jobs that they melted into the background. I can't begin to explain how wonderfully your team preformed in making this to most fairy tale wedding! The attention to detail, the artful approach to displaying everything, added to the euphoria to the evening. When a bogus rain cloud threatened, your team managed to make alternate plans with the minister, DJ, string trio, and keep the wedding party informed of our options, and calm an anxious bride and groom. No amount of money could repay this skill on the day or in that scenario!"

– Mary, mother of the bride
"Having you orchestrate every moment in the beginning was such a gift and allowed us to relax and be in the moment. It couldn't have gone more smoothly – including the perfect weather you ordered!"

– Shoshi and Rob, parents of the bride
"It was wonderful working with you to make Susan and Billy's day a success. Your staff was excellent and accommodating and I know that the couple (and their families and guests) were thrilled with the results."

– Sarah, event planner
"America – and the world's – best wedding caterers, ever!"

–  Deborah, mother of the bride
"We were so pleased with our wedding day and want to thank you for everything you did to make it so memorable. We received many compliments about the food – it was outstanding – as well as how the day went. More than one person said it was the best wedding they've ever been to!"

– Lisa, bride
"I couldn't let another day go by without thanking you so much for everything you did to make Emily and Ben's wedding the amazing event that it was. The food was so delicious and the service was impeccable. Everything (down to the M&M's at the guest tables) was beautifully placed. Thank you for making Emily and Ben's vision a reality and turning it into an incredible day for us that we will never forget."

– Carolyn, mother of the bride
"I can't begin to express my appreciation for all you did to make Andrew's wedding a wonderful event. I wouldn't change a thing, but then again, once I saw you all in motion, I let go of all logistics and preparations and just enjoyed myself – as everyone else did too!"

–  Nathalie, mother of the groom
"We were so appreciative of the support and great lengths you went to make our wedding day run smoothly."

– Amy and Nicholas, bride and groom