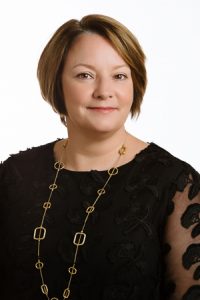 Growing up on a self-sufficient organic farm and the second oldest of nine siblings, Fiona developed an early appreciation for seasonal produce and sustainability.  After graduating from hospitality school in Belfast Ireland, Fiona came to the United States in 1987 to join Eamon in the kitchen at Cuisine Chez Vous.  She hit the ground running splitting her time between the kitchen and planning the events.  Four years later Eamon and Fiona bought Cuisine Chez Vous and grew the business from there. 
While she will always be drawn to the kitchen and feeding large crowds, she now focuses her talents on running the ever growing business and planning events with her clients. She draws from experience when developing a menu, designing a room and working out the event logistics to make it all run smoothly.  As a strong leader she has developed a driven team of professionals who follow her passion for exquisite cuisine, personal service and attention to detail through hard work and ingenuity.
Outside of work she enjoys spending time gardening, reading and most importantly spending time with her family including her two dogs.