We came together to create events with elevated cuisine, personal design and stellar service.  Every member of the Cuisine Chez Vous team has a vital role in the success of our events.  We are continually inspired by those around us and take pride in the fact that we are always learning and growing. 
Our team is here to collaborate with you to create your custom event.  We know there is continually a pull between tradition and the hot new trends.  Our mission is to make your event feel like it is focused on what is important to you.  We look forward to using our experience to make your event a success.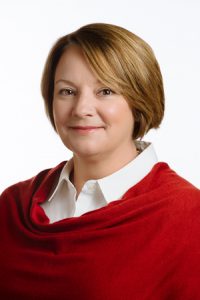 Fiona Casey, Owner
Growing up on a self-sufficient organic farm and the second oldest of nine siblings, Fiona developed an early appreciation for seasonal produce and sustainability.  After graduating from hospitality school in Belfast Ireland, Fiona came to the United States in 1987 to join Eamon in the kitchen at Cuisine Chez Vous. read more.. 
Q. What is a must have at an event?
A. My tool box, loaded with ribbon, scissors, tape, sewing kits, lighters, 2 to 3 adapters and black socks for the groomsman that showed up in white socks!
Q. What is a must do before the wedding ceremony starts?
A. Make sure the bride and groom are ready, and we have not lost any of the bridal party.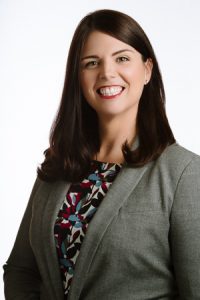 Nora R. Folk, Director of Operations
As the director of operations Nora has her hands in everything and she wouldn't have it any other way.  After cutting her teeth on the Boston restaurant and private dining scene, she began her journey with Cuisine Chez Vous in 2006.  Her biggest strength is fitting a square peg in a round hole.  Since no two venues, events or clients are the same her knack for developing the right plan is what makes her an asset. When she is not planning or executing events she can be found practicing yoga, running, or taking a rendezvous to Portland.
Q. What makes weddings different from any other events? 
A. The emotions involved are more intense. There are no do overs for the couple and that never loses its importance.
Q. What is a must do task at every wedding?
A. Telling the bridesmaids to turn their cellphones off before the ceremony.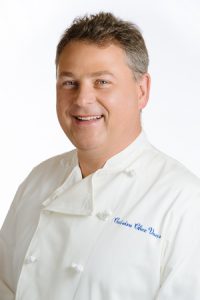 Eamon Casey, Owner
Working in Ireland's summer hotels ignited Eamon's passion for the food service industry at an early age. His background in the Irish hospitality industry coupled with his mother's traditional French culinary style propelled Eamon to hone his skills as an executive chef in restaurants in both Ireland and England. read more..
Q. What is your one must have at an event? 
A. I always make sure to have a thermometer and pair of comfortable shoes.
Q. What is one "behind the scenes" fact guests would be surprise about?
A. How much food can be produced out of 250 square feet.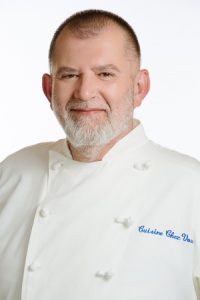 James Murcko, Executive Chef
After graduating from the Culinary Institute in New York, James started his culinary career on the East Coast before taking his talents to San Francisco.  Drawn to the California restaurant scene he worked with chefs like Jeremiah Tower, Alice Waters and Wolfgang Puck who all had a similar desire to focus on modern American cuisine utilizing fresh local ingredients and breaking the bonds of the classical French cooking. read more..
Q. What is your favorite time of an event?
A. After the trucks are unloaded and I know I have everything I need.
Q. What is the most import thing to have at an event?
A. My checklist which never leaves my sight, a sharp knife and ear plugs because sometimes the dj and I have different taste in music.